Yes, I'm a Traitor
There was a lot of thinking involved. A lot of umm-ing and ahh-ing. But I made the decision to leave the Publishing Industry (for a little while at least) a few weeks ago. The decision was not, by any means, an easy one to make but there were a multitude of reasons that led me to do so. With this is mind, I probably won't be updating this tumblr for quite some time. I doubt anyone is that...
The online future of Australian journalism, as...
kotsialos: It gives some data to what has been talked about for sometime.  http://www.teleread.com/paul-biba/the-online-future-of-australian-journalism-as-seen-by-the-industry-itself/
1 tag
How NOT to Begin a Submission E-mail
Subject: Male Author Craves Approval Seriously? Come on, man. This is a publishing house, not the singles section of the local newspaper.
1 tag
Merry Christmas for Booksellers and Publishers?
I think not. http://www.theage.com.au/entertainment/books/christmas-ghosts-haunt-the-humble-page-turner-20101218-191ea.html
2 tags
3 tags
Best Slush-Pile Introduction Letter EVER!
 Dear Submissions Editor,* I'm hoping I've caught you at the perfect time. Right before you embark on your summer holidays so you're not really paying attention to work. You're too busy dreaming of those long, lazy days ahead, lying on a beach, spending quality time with the family, watching cricket on a 60" sceen or drunkenly revealing your true feelings for...
3 tags
4 tags
Have We Found a Place for Short Stories?
Amazon.com is betting that an uncommon length of reading material — longer than a magazine article but shorter than a book — will be a popular format in electronic form for its Kindle e-book reader. The online retailer said Tuesday it is launching Kindle "Singles," a section of its electronic bookstore dedicated to pieces that are 10,000 to 30,000 words or 30 to 90 pages. ...
2 tags
2 tags
Not J-Franz's Glasses!!
To answer your first question: No, I wasn't the one to attempt stealing his glasses. To answer your second question: Yes, I wish I had attempted to when I met him. Read more about the stolen glasses saga here: http://newsfeed.time.com/2010/10/05/franzen-ransom-scandal-authors-glasses-stolen-by-lit-loving-layabouts/ Poor J-Franz. He's having a pretty rough 2010!!
2 tags
And You Thought "Freshly Ground Black People" Was...
Yesterday Jonathan Franzen made an announcement to his readers at a publicity event in London's Southbank. The critically acclaimed author, who was recently on the cover of Time magazine, regretted to inform his fans that HarperCollinsPublishers UK had printed an earlier version of the Freedom manuscript by mistake. This affects stock in the United Kingdom, Australia and New Zealand....
3 tags
Watch
Stephen King: Just Another Delivery System
3 tags
2 tags
2 tags
"…stealing toilet paper from the Burger King, which she had done several..."
– from Life Sentences by Laura Lippman
3 tags
2 tags
Speed Reading Made Easy
A very clever Publisher sent me the links to the following websites to help speed up some reading I had to do: http://www.spreeder.com/ http://www.zapreader.com/ Basically, all you need to do is copy and paste text into either the spreeder or zapreader program, choose a word per minute speed, then sit back and read like a speed demon. Both programs are very easy to use, and make trawling...
3 tags
2 tags
EBOOK PRICE COMPARISON SITE LAUNCHES →
Ebookant.com is a new Australian-based website that offers consumers price comparisons on over 270,000 ebook titles (and 60,000 e-magazines, 5000 etextbooks and 50,000 e-chapters). http://www.ebookant.com/
2 tags
"As to the Adjective: when in doubt, strike it out."
– Mark Twain
2 tags
2 tags
"As repressed sadists are supposed to become policemen or butchers so those with..."
– Cyril Connolly
2 tags
"No publisher should ever express an opinion of the value of what he publishes...."
– Oscar Wide
2 tags
2 tags
4 tags
Penguin and Amazon Kiss and Make Up →
The specifics of the new deal between Penguin and Amazon are not discussed in this article, but it sounds like Penguin has managed to talk Amazon into selling it's titles for more that $9.99 (previously the standard price for e-books on Amazon). See article: http://www.reuters.com/article/idUSTRE64P66420100526?feedType=nl&feedName=ustechnology
Apple vs Kobo →
Apple's e-reader app was launched with the release of the iPad. I'm yet to peruse iBooks, but after reading this article it sounds like I'd be better off going to Kobo's one instead! See article: http://www.wired.com/gadgetlab/2010/05/kobo-beats-ibooks-with-international-ipad-bookstore-app/
Is Print Dead? - J.A Konrath
Moderator: Welcome to Obsolete Anonymous! I've gathered you all here to welcome our latest member, the Print Industry. Print Industry: Hello, everyone. But there's been a mistake. I don't belong here. (chuckles all around) Print Industry: I'm serious. I'm not obsolete. I'm relevant. Print books have been around for hundreds of years. They're never going to...
Publish or Perish? →
This is quite possibly the only article I've read on 'the future of publishing' that has really given the full picture. Anyone who is unclear on how the publishing industry has traditionally worked and how they are acclimatising to the world of ebooks should give this a read. Many thanks to Mister Cave for forwarding this to me. See article:...
Bloggers Turned Authors →
Having your blog turned into a book is a growing trend. Particulary among Generation X and Y bloggers. Think http://stuffwhitepeoplelike.com/ and http://madmenunbuttoned.com/ What I find interesting about this trend is the fact that blogging is often thought of as 'self-publishing' and in some ways a threat to traditional print publishing. Although the blogging community grows bigger...
3 tags
1 tag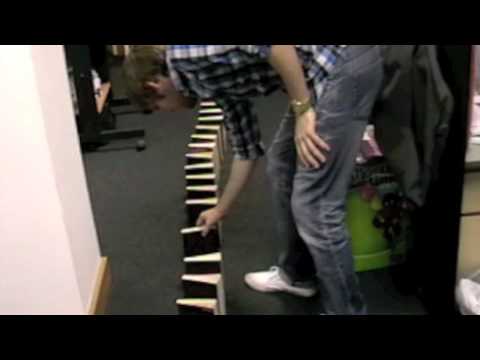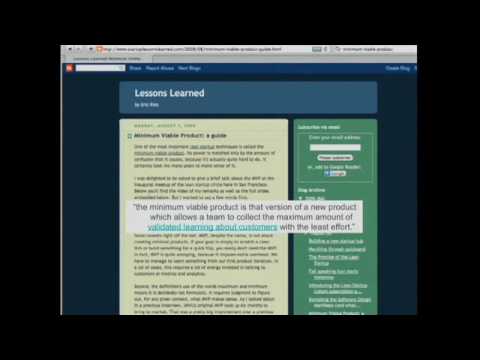 1 tag
2 tags
3 tags
O'Reilly. Oh, Really?
Many of us are contemplating the future of print books. Those of us in the industry work with them every day, so it's often hard to think outside of the box. I'm learning that the most interesting tidbits often come from those outside of the industry. I was catching up with an old friend of mine last night, a freelance flash developer, who gave me a really interesting insight into how...
3 tags
3 tags
2 tags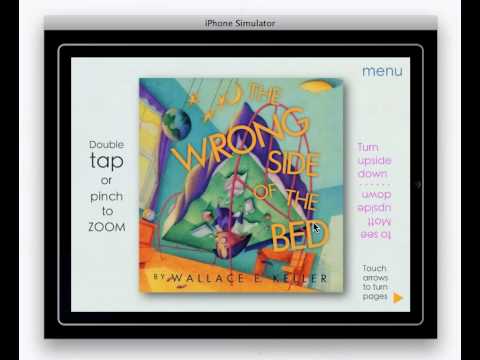 2 tags